If you have never been to Fishtown, The Leelanau Peninsula, Traverse City or anywhere else in beautiful Leelanau County, here are some helpful tips & links to help you make the most out of your vacation & fishing trip on Lake Michigan:
Fishtown is a little historic business district within the Leland Village limits. Fishtown is featured on the Leland Chamber of Commerce http://www.lelandmi.com/
Within Fishtown there are many shops and restaurants. You catch it, We clean it, They cook it! Carlson's Fishery https://www.carlsonsfish.com/ and The Cove Restaurant http://thecoveleland.com/ are the restaurants that we work with for this concept.
The best place to get your lunch in the area is The Village Cheese Shanty – http://www.villagecheeseshanty.com/menu
To get the best tackle, a fishing license, fishing gear, t-shirts, shoes, or sunglasses, go to The Fish Hook – https://fishhookleland.com/
The local grocery store, for beverages & snacks is the Leland Mercantile
The Manitou Island Transit. http://manitoutransit.com/ is a ferry boat company, the only one, that contracts with the National Park Service to take visitors to both North and South Manitou islands, which are part of Sleeping Bear National Lakeshore Park,  for hiking and camping trips. Hundreds of visitors come to Fishtown daily to cross Lake Michigan to get to the island.
The Leelanau Peninsula in its entirety is Leelanau County Michigan. This is a unique area that thrives on tourism, agriculture, wineries and vacation/retirement homes. Visiting Leelanau County is like stepping back in time. There is only one traffic light. No commercial hotels or chain restaurants, they are all mom and pop businesses. Check out this site for more information – https://www.leelanauchamber.com/
Leelanau County is also the home of Sleep Bear Dunes National Lake Shore Park –http://www.sleepingbeardunes.com/
There is a Casino in Leelanau County if you are looking to keep your lucky streak going after we help you catch a bunch of fish! – https://www.leelanausandscasino.com/
Wine tours are also a big attraction in the area – https://www.lpwines.com/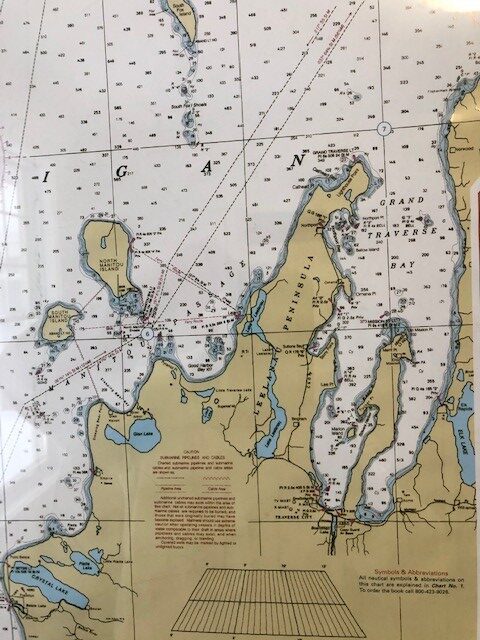 Please contact us with any questions you have or if you would like to book a fishing charter today. We hope you and your family have a vacation & fishing trip to remember!